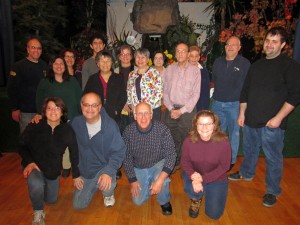 Kol Rina participates in the Community Soup Kitchen which is comprised of five synagogues and one church which help feed a community of people who require meals on a weekly basis. Since we rotate turns serving, Kol Rina has participated about five times since we started volunteering for this great mitzvah about a year ago.
Individuals prepare hot meals at home and bring them to the Salem Seventh Day Adventist Church located at 
10 S. Oraton Parkway East Orange, NJ
. On average,  about 60 people attend, men, women and children , to receive hearty, healthy food, camaraderie, a friendly greeting and service with a smile. But, no matter how much the guests get out of it, our volunteers gleam with the feeling of having done a wonderful mitzvah knowing that we've helped individuals less fortunate than ourselves.
[hr]
The Next Volunteer Opportunities are:
Sunday, September 8, 2013 and Sunday, November 10, 2013
[hr]