Shabbat & Holidays – שבת וחגים
Over the past ten years, we have gathered every week and on every holiday for services that were led entirely by our members. Each week we gain new perspectives on the Torah reading or participate in a discussion of Jewish relevance, led by a volunteer teacher.  Our services are warm, friendly gatherings in which everyone participates to his or her ability.  Whether you're there to lead part of the service, to read Torah or Haftarah, to delivery commentary, to join in singing, or simply to let the spirit of Shabbat wash over you and to schmooze with your friends over Kiddush lunch, you're a valued part of our community.
Together, we celebrate the Jewish holidays as well as our members' milestones and simchas, and support each other in time of need.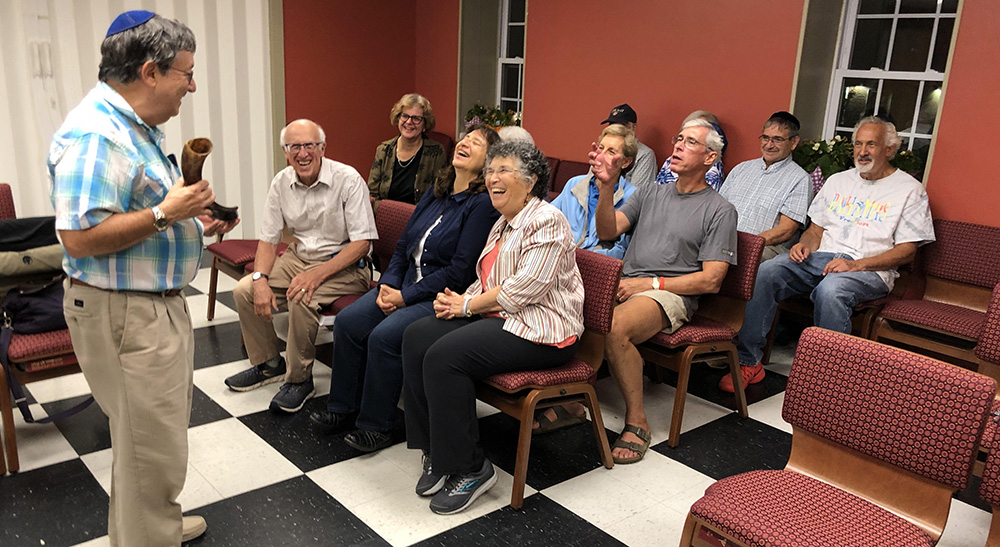 Click the toggle to view more information
Shabbat and Other Holidays
We welcome people of all backgrounds and ages, and encourage our children and youth to participate in the services. Following services we enjoy a dairy and pareve potluck kiddush with wine, challah, and other refreshments.
Please contact [email protected] for more details.
High Holy Days
We are holding in-person services for members and their guests as well as Zoom services. Please contact [email protected] for more details.